Friday, June 03, 2005
memorial weekend + more
ok, so i had a rockin' memorial weekend that i've been meaning to blog about:

Friday: awesome workout with my trainer followed by long walk with my temporary pet, Kinsey. Kinsey visited with me for the whole week while her daddies (Bo & Derek) were living it up in Maui.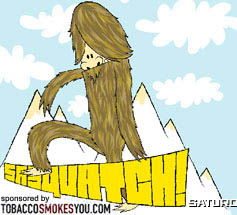 Saturday: Sasquatch! All day concert at the gorge sponsored by KEXP with Morgan and Sean. It was awesome because (1) the gorge literally overlooks the columbia river -- an amazing setting for a concert; (2) it was really, really sunny (i got a tan!); and (3) the music was great. The main stage had Bloc Party, Jem, The Arcade Fire, Modest Mouse -- and the evenings highlight: a purple & white suit clad Kanye West. OMG was he awesome, and hot, and lavender... -- but the real fun was to be heard on the side (Yeti and Wookie) stages where Blue Scholars (i think i'm addicted to them now) and the Dears played, as well as Bobby Bare Jr. and my new faves the Frames.

Sunday: Ran errands, looked at 25 different grill options, and then went over to Jenn & John's for an evening of entertainment. It was nice to hang out, catch up with friends and visit their new media room -- really a small theatre. We watched Kill Bill Vol. I ... amazing.

Monday: Went kayaking on Lake Washington with Smuga to celebrate his birthday (happy birthday smuga!) and enjoy the water. Afterwards we went to my favorite neighborhood, Ballard, for lunch. yummm.

The rest of the week has sort of whizzed by, and now I am on more vacation -- I'm back home in CA for the weekend. 1st time back in 6 months! My doggie literally *cried* he was so excited to see me. awwww.

two more shout outs:
Happy Birthday Maya!
Happy Birthday Vignetta!
¤
posted by Natala : 6/03/2005 12:15:00 AM
Links to this post: